---
New music video 'Godforsaken (feat. Johanna Kurkela)';
"Anno 1696" is out now
Today, we finally release our ninth full-length, Anno 1696, via Century Media Records. Based on a short story by Niilo Sevänen, Anno 1696 takes the listeners back into the dark times of the witch prosecutions in Northern Europe, famine and superstition. Stream or purchase the album here: https://Insomnium.lnk.to/Anno1696
To celebrate the day, we are playing two sold-out shows at Helsinki's Tavastia Klubi tonight and tomorrow and have also revealed a new music video for 'Godforsaken (feat. Johanna Kurkela)'. Once again directed by Riivata Visuals, the new video can be viewed here:
Markus Vanhala comments about the track: "This shows the epic side of the album and is taking the listener through the sonic snowstorms and shamanistic plays. I truly love the shamanistic vocals of the beautiful soul Johanna Kurkela who did a perfect job on executing this vision to perfection. We salute you, Johanna! Probably my own favorite on the album, besides 'The Rapids'."
Bassist/vocalist Niilo Sevänen adds: "Vanhala's composition and one of the most epic songs in this bunch. Here we have the renowned Finnish singer Johanna Kurkela performing the female vocals. Lyrics are from the point of view of the main protagonist, Arvid, who tries to solve the mysterious deaths in the small village."
Guitarist Ville Friman concludes: "Also one of the oldest demos we had ready for this album before the pandemic hit. The original female voice sample was elevated to another level by Johanna's vocals. First time we have used female vocals on any Insomnium song."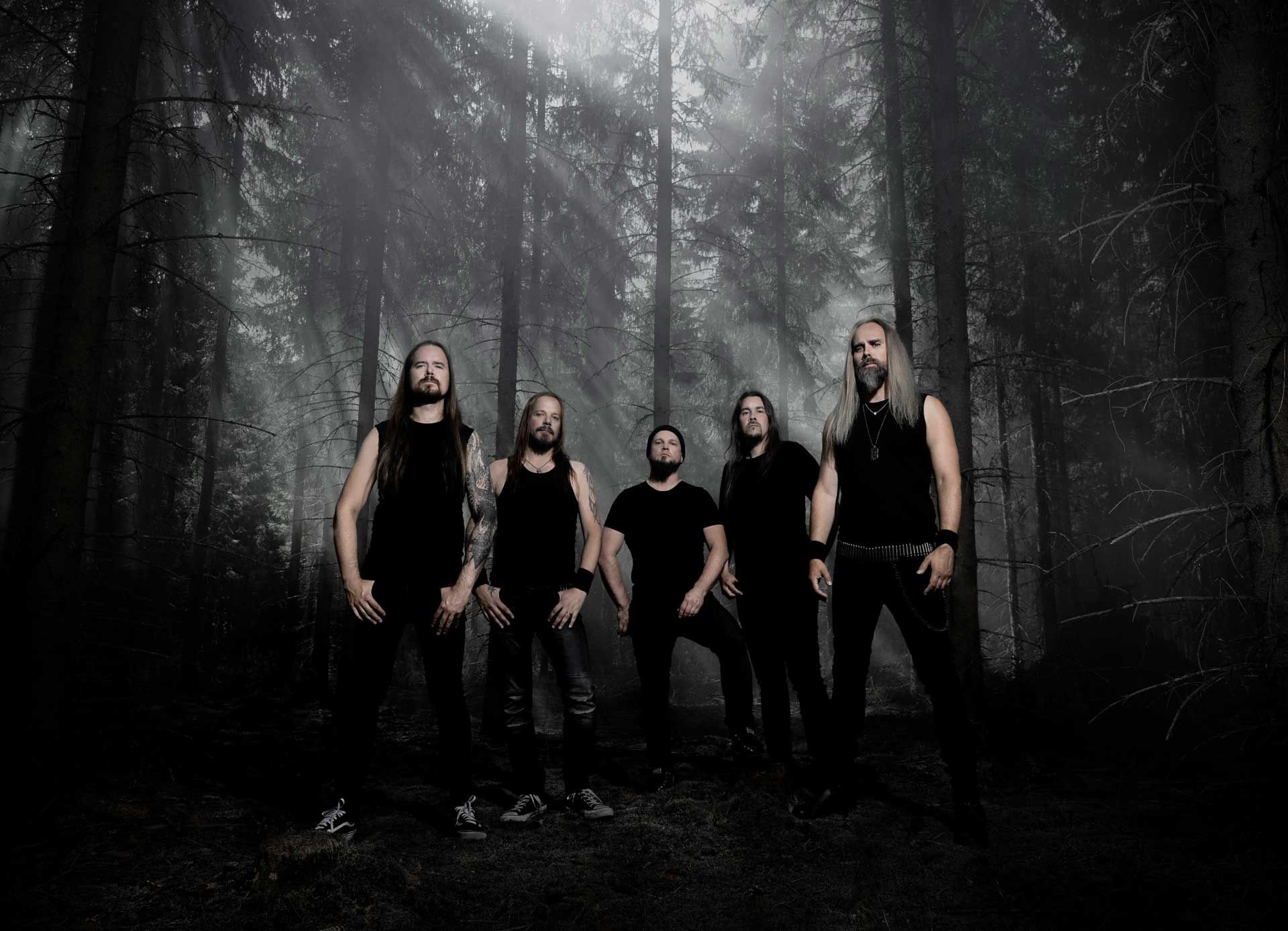 ---